We need more women in tech. Of all the STEM disciplines, tech is the only one where participation of women has decreased in the last 10 years.
Sasha Ariel Alston, a 19-year old is set to challenge this status-quo with her new book "Sasha Savvy Loves to Code"
"I've written this book to encourage and empower girls, especially girls of color (ages 7-10), to learn how to code. Coding is computer programming. I also want to get girls interested in opportunities in STEM."
Sasha Savvy Loves to code is a semi-autobiographical story about a 10-year-old black girl and her friends attending an all-girls coding camp.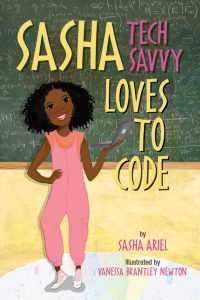 Alston talking about the book says:
"This story is my way of getting girls excited about STEM. I want them to be confident that they can choose any career they want. All they need are the skills, enthusiasm, and support from parents, educators, the community, and companies who require a tech savvy workforce. We can all play a huge part. I am even more inspired after seeing the amazing movie Hidden Figures. Let's make sure girls in STEM will not be hidden figures!"
Sasha launched a kick starter campaign where supporters can pre order and donate for the book's release in May 2017 and was able to surpass her goal of $5000 by raising $17,602 in total.
Ariel hopes to give back to the society with proceeds from the book sales
"With enough support and sales, I will be able to donate some books to schools, community centers, and nonprofits that uplift girls,"
These are things to look forward to getting from the book:
Some basic coding terms
Problem-solving
Benefits of trying something new
Importance of seeking help when needed
Overcoming challenges and
Women and Girl role models in STEM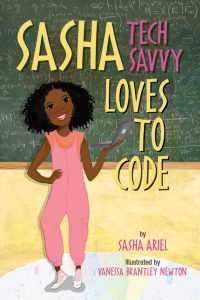 Sasha is an out loud creative and her book is a must read for every girl-child.
We are inspired by what she is doing and her story validates the fact that you do not need anyone to choose or pick you from a crowded market before you create work that matters.
Pick up yourself and shine out loud!
You can follow Sasha on her social media pages: Facebook, Twitter, Instagram, LinkedIn.